Apartments in Frederick, MD
Upscale living located minutes from downtown Frederick
Explore Vista View Apartments, your new home offering luxurious, pet-friendly, 2 bedroom apartments fit for any lifestyle. Our spacious apartments come fully equipped with upscale finishes, granite countertops, hardwood flooring--and best of all, private balconies with spectacular views. Select floor plans also include laundry rooms with washers and dryers available at your convenience. Our community is located just minutes from downtown Frederick, with a wealth of shopping, dining, and entertainment options right at your fingertips. At Vista View, we have everything you need. Schedule an in-person visit now to learn more about making this special community your next home.
Professionally managed by: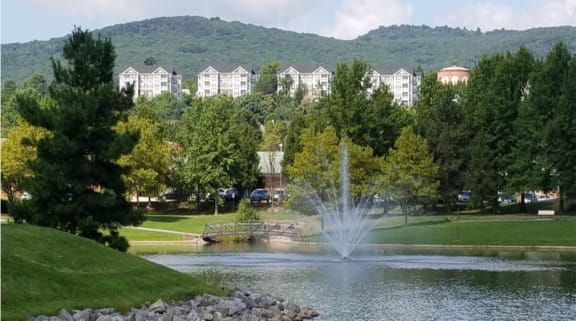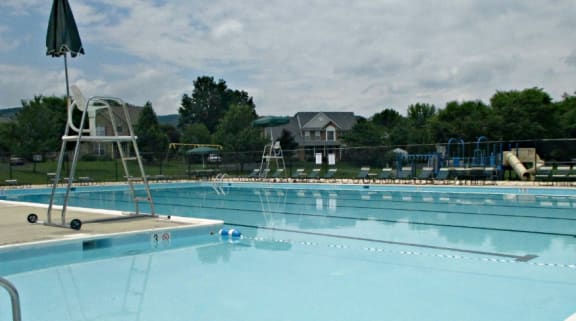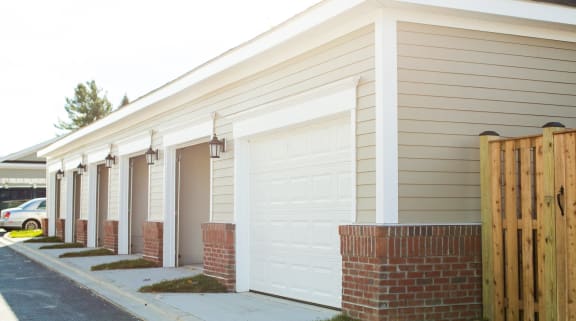 We're focused on our residents' wants and needs and it shows in our luxurious community and apartment amenities. We strive to provide a welcoming atmosphere with all the perks and amenities that will make you feel at home.
Our amenities provide our residents with a sense of community. Enjoy our patio equipped with gas bbqs, community pool, and sprawling views!



Paired with our community amenities, our apartment amenities will make your life easy. Our apartments offer top of the line finishes including granite counter tops, hardwood floors, and in-unit washers and dryers.

Our varied floor plan layouts offer unique options , including balconies, patios, dens and walk in closets. We believe in offering the best amenities for our residents, we'd love for you to come see for yourself! Give us a call to schedule a tour to see why you'll want to call us home!

PHOTO GALLERY
ALL FRILLS INCLUDED
We invite you to browse our communitys photo gallery and see for yourself why we're the best fit for you and your lifestyle. To get the full experience please schedule a visit to our property!
FLOOR PLANS
APARTMENTS THAT ARE TAILORED TO YOU
Looking for an apartment that aligns with your unique style? Look no further! Our apartments were designed with you in mind! We know how important it is to come home to a relaxing and welcoming atmosphere! Check out our available apartments with detailed information about the units, amenities and more.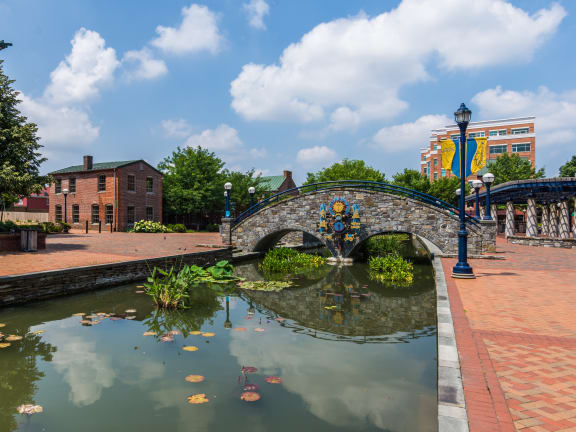 LIVE THE GOOD LIFE
IN FREDERICK, MD
Location, location, location. We understand that the neighborhood you live in is important. Within walking distance to several local attractions, restaurants and transportation. Our apartments have it all! Click below to get directions to our property and see why you should live here!
OUR RESIDENTS LOVE IT HERE
Testimonials
We downsized from home ownership and Vista View is everything we hoped it would be. Apartment floor plan offers generous square footage and the layout is very user friendly. The apartments are very quiet and well maintained. The optional garage is a real plus. Staff is very responsive and friendly.

- VistaView Resident
The staff was very helpful in making our move as painless as possible. Lisa and Thor were very accommodating with every issue that came up before, during and after the move date. With the COVID-19 pandemic going on, adjustments had to be dealt with, and the staff stepped up to the plate with the extra work that was involved. They did an extraordinary job of making it all come together

- VistaView Resident
Vista View has the best view in Frederick! The apartments are light and airy from the multiple windows in the units and the high ceilings. A quiet, safe place to live with a community feel. The activities and concerts provided by management are lovely.

- VistaView Resident
My apartment is lovely. It has everything I need and a beautiful view to boot. Everyone is so kind. Any maintenance is taken care of immediately and the office staff is top notch. I feel very safe. It's a wonderful community.

- VistaView Resident
Vista View is a home, not just an apartment. The neighborhood and community itself is perfect. I'm a home body as well as an "old soul". It's the first apartment I have been in that actually feels like home. The staff is phenomenal. Kim, Lisa, and Thor are always there when you need them and are so generous to their residents.

- VistaView Resident
Home sweet home. Community is wonderful and the complex is very quiet as well as the beautiful surrounding neighborhood. The views are gorgeous and the people are welcoming. The staff is absolutely top notch. You cannot have better people to be running Vista View as smoothly as they do.

- VistaView Resident
Everyone here was wonderful and very helpful especially Lisa Tosh from the first day to the move-in day at Vista View. Any repairs were handled promptly. We have only been here a month and are very pleased.

- VistaView Resident
Peaceful, beautifully maintained and safe place to live. Stellar customer service provided by the management office and prompt, thorough service by the maintenance team. Reserved parking right outside the building. Prompt snow removal in the winter.

- VistaView Resident
Floor plans are very spacious and efficient. Staff is responsive and keeps the facilities clean and in good repair. We plan to stay here for the foreseeable future. This is not just an apartment; this is our home.

- VistaView Resident
We have been very pleased from initial contact through move in and follow up. Lisa and Thor have been wonderful, responsive and helpful. We are so pleased to be living at Vista View. Quiet, yet family friendly community and pet friendly, beautiful living space, so many windows!!! What more can you ask for.

- VistaView Resident
The apartments are well maintained, comfortable and quiet. Ross Management team has made the transition from single home living to apartment living very easy. My family loves coming to visit, it feels like a vacation when they are here!

- VistaView Resident
Great apartment complex! Friendly and quiet I like feeling safe. Great neighbors, great staff, maintenance is very dedicated to Vista View and takes pride in how the grounds look and makes sure any complaints, if any are handled immediately.

- VistaView Resident
Vista View is a wonderful place to live. I've only been here 2.5 weeks and everything I'd hoped for is here. I just sold my home after living in it for 35 years. I didn't know moving here would be so great. Nice neighbors, fantastic view and a wonderful, responsive and caring staff - what more could I ask for?

- VistaView Resident
I've only lived here for one month. I absolutely love my apartment, and the staff is great. I had an appliance problem and they responded quickly. The view out my wall of windows is amazing! I was on a waiting list for this floor plan (The Landscape). I wanted this apartment that badly! It was truly worth it. I love living at Vista View!

- VistaView Resident
Vista View is a wonderful community! My particular building is exceptionally friendly and we look out for each other. We all just love Kimberly, Lisa, Thor and Ovi!! They take such good care of the residents and certainly the community.

- VistaView Resident
Whittier community is truly outstanding. Three public neighborhood pools and plenty of playgrounds. Vista View staff members strive for premier customer service. It is easy to submit any service request or concern. There is immediate telephone response to emergency requests with an on-site ETA follow-up.

- VistaView Resident
Wonderful community with beautiful views and an attentive staff. We always feel safe and taken care of here. It's mostly a quiet place but there's also a very neighborly feel. We appreciate the grounds, location, and timely service on maintenance requests.

- VistaView Resident
Vista View is a wonderful place to live! I have been a resident here since 2014. The office and maintenance staff provide exceptional service. I feel very safe living here in this beautiful and peaceful setting. I highly recommend Vista View!

- VistaView Resident
I've been here at Vista View for almost 2 years. It's been a wonderful experience. It's a home that is like no other apartment I've lived in. The views are truly spectacular and the community is peaceful. Often there are community gatherings which I love. I've met great people here while sharing stories about life and everything in between. The staff are top notch.

- VistaView Resident
We love living at Vista View. From the events the building puts together to the rapid responses of the staff to handle any questions or maintenance, Thor and Lisa are the best! Our neighbors are wonderful. We could not be happier.

- VistaView Resident
Great place to live. Well maintained. Wonderful staff. Terrific living environment. Thor and Lisa are very attentive to needs of people here. They make it very much feel like home

- VistaView Resident
Vista View is a quiet and somewhat secluded community, away from the hustle and bustle of downtown Frederick and other more congested areas of living and shopping. The views of the surrounding countryside are breathtaking. The development is small and intimate, boasting easily accessible community amenities. The location in the western part of Maryland appeals to us because of its proximity to Catoctin Mountain Park and many Civil War battlefield sites.

- VistaView Resident
Vista View is a community located off the beaten path making it desirable for a quiet and peaceful life style. The views are breathtaking, overlooking Whittier Lake. Community amenities are close by and shopping is easily accessible.

- VistaView Resident
Living at Vista View has been a terrific experience for my mom and I. We have a lovely spacious two bedroom, two bathroom unit with a view of the Catoctin mountain range. And the office and maintenance staff is very responsive and friendly!!

- VistaView Resident
I have been very please with the way the staff here keeps the buildings and grounds always looking at it's best. They are very friendly and seem to care about our needs. They attend to any maintenance needs we might have with courteous and friendly service

- VistaView Resident
Attractive, well-maintained community. Nicely sized apartments, well-designed layouts. Responsive, professional staff attuned to residents' needs. Good value. Good location for people who want to be out of the downtown/commercial areas of Frederick but fairly close in.

- VistaView Resident
GET IN TOUCH
Interested in visiting our property? Fill out the form or call the number below and we will reach out to you shortly! We look forward to hearing from you!